In certain times, there will be sales advertised in Candy Crush Jelly Saga. Some sales are exclusive to the web version, others to mobile. Other sales may happen concurrently on both the web version and mobile.
Most sales involve a package of boosters and gold bars selling at a relatively lower price. Below are a few nice deals a player can get if he/she is stuck on some levels!
Most sales are done to celebrate a weekend, a month, or a holiday. They may last anywhere from one day to a few weeks.
Sales
Sweet Deal
Super Duper Sale
Spring Sale (April 13, 2017)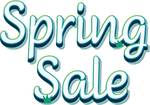 Super Duper Sale (November 23, 2017)
Cyber Sale (November 23, 2017)
Super Duper Sale (December 29, 2017)
Super Duper Sale (April 4, 2018)