Candy Crush Jelly Saga currently has 15 pieces of music. These pieces play at various times during the game, such as level-type-specific tracks, level selecting, etc. Level-type-specific tracks play on a 15-20 seconds loop with the sound on, whereas other tracks, such as level failed, will play once.
Overview
[
]
Name/Type
Music
Main menu
(normal)
(normal 2)
(PVP)
(normal)
(normal 2)
(PVP)
(normal)
(normal 2)
(PVP)
(normal)
(normal 2)
(PVP)
(1)
(2)
Level win
(intro)
(outro)
Level fail
(1)
(2)
Cupcake Marathon
Save Misty, Birthday Bash
(1)
(2)
Bananadrama!
(1)
(2)
Allen's Journey
(1)
(2)
(main menu)
(in game)
(win sequence)
Mastery Rank
Music
[
]
1) Level Select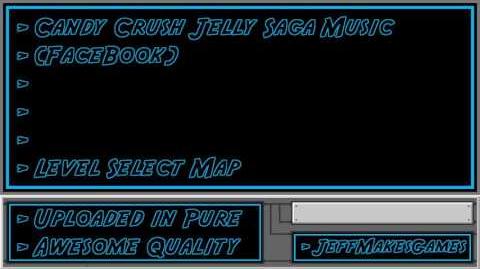 2) Jelly levels
3) Puffler levels
4) Monkling levels
5) Boss levels
6) Sugar Crush
7) Level Failed
8) Level Completed
9) Save Misty & Birthday Bash Level Select
Old version
[
]
1) Main Theme
2) Level Theme (All)
Trivia
[
]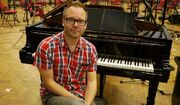 According to Internet search, all music is composed and arranged by Johan Holmström and performed by Budapest Film Orchestra. Johan Holmström also composes music for Candy Crush Soda Saga and Candy Crush Jelly Saga.
All music is suddenly disabled from the game since the release of Episode 64. It was fixed on February 13 2018.
All music is suddenly muted on Facebook on April 6 2021, only sound is still played.